Learn to use the Berens CORE™ Approach with the powerful Essential Motivators lens that is…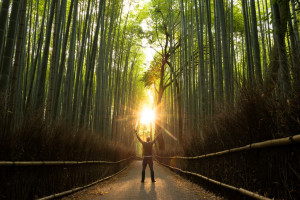 A framework that quickly identifies deep, core motivations and talents to inform important life decisions and awareness
Built on the wisdom of many great thinkers that go back over 25 centuries, articulated as 'Temperament' by David Keirsey in the 1980's, and enriched by Linda Berens
A way of understanding ourselves and others that helps build self-esteem and positive regard
An elegant, solid theory of individual differences that integrates with the 16 Jungian based personality types
Berens CORE is the transformational, growth producing method that leads to honoring diversity and wholeness. It integrates well grounded frameworks of CORE Personal Patterns (aka 'types') and development.
Do you want to know more of its history and essential qualities of the Essential Motivators lens? Read more here.
Attendance in the course is limited to 18 people to ensure a learning environment with more interaction and personal attention. We will be following best practices for transforming classroom programs into a positive, online learning environment. There will be group activities, intersession assignments, and application work as well.
This Certification program is for professional practitioners who want to…
Have a tool and framework to help clients identify deep and persistent sources of motivation as well as stress
Provide practices for their clients for improving relationships and dealing with conflict, decisions, and energy
Learn more about personality differences using the practical Berens Essential Motivator Lens
Get a firm grounding in how to use the Berens CORE™ Approach to foster personal and interpersonal development using the Essential Motivators model
Have a new tool in their toolkit that links to the 16 Jungian based Personality Types
Have their knowledge and skill level recognized through Certification
Join a community of practitioners who are dedicated to self-development as well as providing excellence to their clients
How it works:
Once you register for the course, we will arrange for your individual discovery session with Dr. Linda Berens.
Attend the 7 course session live if at all possible. If you have to miss a session, watch the recording and complete the assignments so you can be ready for the next session. These live sessions are rich with learnings from your cohort in breakout groups as well as with Dr. Berens.
Before each session, complete your assignments to deepen your knowledge and apply what you learn. Assignments should take about 2 hours each week, except for preparation for the practice session, which will take more.
You will have a practicum assignment to deliver a mini workshop or do a 1-on-1 session.
Complete the assignments and knowledge assessments required during the program.
What you get:
A great learning experience
Knowledge, resources, and capacity to create a variety of development experiences
An actionable coaching framework to use with your clients
4 booklets from the Understanding Yourself and Others Series authored or co-authored by Dr. Berens
5 different practical job aids
Worksheets and handouts
The Guide for Facilitating Self-Discovery Process (Essential Motivators version) with scripted lesson plans and applications activities
PowerPoint files you can customize to fit into your work
2 hours (or more) individual time with Dr. Berens (greater than $500 value), plus 4 more hours of caring feedback on your work
And after completion of assessments, you will be Berens Essential Motivators Certified
Plus if you complete the Berens Interaction Styles and Berens Cognitive Dynamics certification courses, you will eligible to apply for Berens CORE™ Certification
What it costs: 
Attendance will be limited to 18 so register now. With limited enrollment, your experience will be more like a live workshop experience than most online programs. This will be the equivalent of more than one third of the live 5-day programs we have done in the past, so is priced accordingly.
$1267 Register now for early registration discount!
Dates:
August 31-October 19, 2018  Registration opens in June.
The 2-hour live, on-line sessions will take place on Friday mornings 9-11 am (Pacific Time).
If you have questions, please contact us at info@lindaberens.com
Graduates of our prior licensing workshops, please contact us if you are interested in updating to the Certification.
Technology:
We will be using the user friendly Zoom platform for our live, online discussions and another online platform where your course materials will be available to you. You will do best using a computer or a larger ipad so visuals display large enough to read easily. Your experience will be better if you have the bandwidth to turn on video so you can see other participants in our breakout groups. You will need a headset with microphone to keep external noise down and you can participate more freely. You will receive all the technical information you need when we send you the links to log in.